Emergence of chikungunya in Moonlapamok and Khong Districts, Champassak Province, the Lao People's Democratic Republic, May to September 2012
Abstract
Introduction: Chikungunya is a vector-borne disease transmitted to humans by Aedes mosquitoes, which are widespread in the Lao People's Democratic Republic. However, chikungunya virus (CHIKV) had not been detected in the country before outbreaks reported in July 2012. The first outbreaks were detected through health care worker event-based surveillance.

Methods: The case definition for the outbreaks was defined as a person with acute onset of fever (> 38 °C) and severe arthralgia (joint pain) or arthritis from 1 May 2012 in Champassak Province. Rapid response teams conducted active case finding, performed an environmental assessment including an entomological survey and implemented control measures. Descriptive analysis was undertaken in Microsoft Excel.

Results: There were 197 cases (attack rate 3.4%) of suspected chikungunya reported from 10 villages in Moonlapamok and Khong Districts of Champassak Province. All age groups (age range: seven months–74 years) were affected with slightly more female (56%) than male cases. Thirty-one per cent (16 of 52) of serum samples tested positive for CHIKV by polymerase chain reaction. The environmental assessment found poor water storage practices and high entomological indices.

Discussion: These outbreaks show the effectiveness of health care worker event-based surveillance and the importance of sharing of information across borders for detecting emerging diseases. Public health education is an important measure to prevent epidemics of chikungunya. Information about chikungunya should be supplied to health care workers in the region so they are alert to the potential spread and are able to implement control measures for this disease.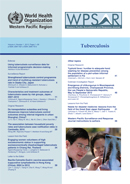 Downloads
How to Cite
1.
Soulaphy C, Souliphone P, Phanthavong K, Phonekeo D, Phimmasine S, Khamphaphongphane B, Kitthiphong V, Lewis H. Emergence of chikungunya in Moonlapamok and Khong Districts, Champassak Province, the Lao People's Democratic Republic, May to September 2012. Western Pac Surveill Response J [Internet]. 2013 Jan. 29 [cited 2023 May 30];4(1). Available from: https://ojs.wpro.who.int/ojs/index.php/wpsar/article/view/192
Section
Other topic - Outbreak Investigation Report